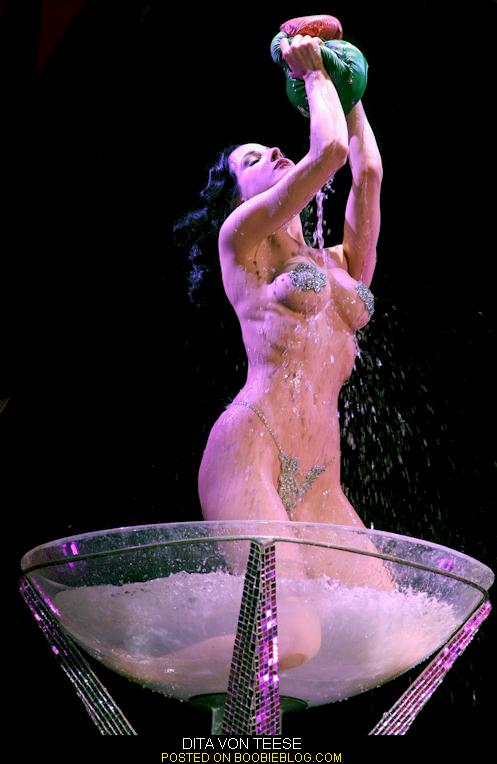 Dita Von Teese is steaming up the
Independent Film Channel
all weekend long. The pale beauty takes a break from splashing around in a martini glass to host the IFC's new miniseries
Indie Sex: Censored
, a four-part series that explores sex and censorship in entertainment. The
site
for the series teases the program with lots of fun goodies including quizzes, a photo gallery, video and a list of the 50 greatest sex scenes in cinema.
Still not enough Dita?
Radar
talks to Dita about the miniseries, her rabid burlesque fans and how long she'll stay performing. And she shares where she draws some of her inspiration from with
New York Resident
:
"Well, most of my shows are inspired by movies from the 1940s and '50s, and there wasn't much sex involved back then onscreen. Because I am performing a strip, it's more important for me to be less blatant about the sexual content of the acts to offset the nudity. I like the combination of innocence and the strip, because with too much sexual innuendo, it becomes predictable. But I have lots of favorite sexual moments in film … "The Postman Always Rings Twice" has some hot sex scenes, and so do "Queen Margot" and "Henry & June." I tend to go for films set in the past because I love a flash of stocking and garter!"
STILL
not enough Dita? Our friends at
Fishbowl
share this saucy, suspender-snapping
interview
.