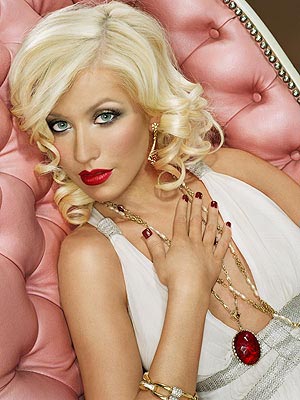 Christina Aguilera
is reportedly turning to
Dita Von Teese
for some
tips and advice
on burlesque moves.
"Christina is meticulous in her preparation for anything she does," explains a source close to the star. "She is already training hard to be ready for this role and has asked Dita for some coaching on the more technical aspects of burlesque dancing. She doesn't want to have to use a double for anything if she can help it."
Yet
another source
says:
"It is not about g-strings and pasties. It's about female empowerment. No one is ever in lingerie. The film is sexy, but there's no stripping."
Burlesque
begins filming next month and is slated to release Thanksgiving 2010.
In other news...
Michelle L'amour's
Naked Girls Reading rapidly expands to cities throughout the United States and catches the attention of
Carson Daly
.
Becki Ross
, a sociologist from the University of BC has penned a new
book
,
Burlesque West: Showgirls, Sex and Sin in Postwar Vancouver
. Her new work explores the West Coast strip scene through first person accounts and interviews.